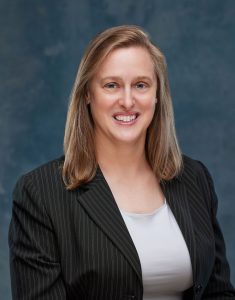 Ruble, Leadbetter & Associates, LLC is proud to announce the appointment of Kendra Kinnison, MBA, CPA as the firm's new Managing Partner.
Kinnison joins the firm after an intense two decades in public accounting and corporate leadership. Bringing an enriched perspective to the team, Kinnison's arrival signals a recommitment to excellence and client-focused service and ensures the firm's legacy will continue.
Founding Partners Elizabeth Ruble and TJ Leadbetter express their excitement over the firm's progression. "This reorganization and Kendra's return to public accounting is an exciting time for our firm. Her breadth of experience, particularly in management and business technology, will undoubtedly benefit our clients," says Elizabeth.
Founded in 1994
Connected by a common client, Elizabeth Ruble and TJ Leadbetter founded the firm in 1994 with a shared vision for serving businesses.
Licensed in 1981, Elizabeth brought a wealth of public accounting experience. Combined with TJ's tenure in the State Comptroller's Office and Texas Alcoholic Beverage Commission, the team was well-positioned to assist business with all their tax filings.
Over the last three decades, the firm became the trusted accounting partner to businesses throughout the Coastal Bend – delivering tax services, bookkeeping, payroll, and other accounting solutions that streamline operations and make life easier for business owners.
"Going forward, TJ will play a vital role in our firm leadership. Together, we're excited to continue developing our team and workflows so that we're able to support our clients through the volatility and increasing demands they must navigate to succeed in business," says Kendra.
"Elizabeth will always be our technical resource with her wealth of knowledge, and we're excited that this transition gives her more time for her travels and home projects," adds TJ.
Coming Home
Kinnison's story with RLA comes full circle, as she first cut her teeth at the firm as an accounting student in the late 90's. "I learned the basics of business accounting, payroll, and tax returns here, forming the foundation of my career. I'm grateful for Elizabeth and TJ's wisdom and encouragement, and I'm thrilled to be back with this team," said Kinnison.
Holding an MBA and BBA from Texas A&M – Corpus Christi, Kendra is the youngest MBA graduate in the school's history. She is also a graduate of Leadership Corpus Christi Class XXX and was the Steering Committee Chair for Class XXXV. Kendra was an inaugural selection to Corpus Christi's Top 40 Under 40 list in 2006 and was a Y Women in Careers Honoree in 2005.
She serves on the Board of Directors for Rally Credit Union, the Leadership Corpus Christi Alumni Association, the Central Motorcycle Roadracing Association, the Advisory Board of the College of Business at Texas A&M – Corpus Christi, and is a co-founder of Shakas Up Sports, an NIL collective supporting Islander athletes.
Future Focused
As RLA welcomes Kendra Kinnison and transitions into this exciting new phase, our resolve to deliver top-notch service to our clients remains unwavering. We believe this new leadership structure, bolstered by Kendra's unique expertise and commitment to innovation, will provide strategic insights and solutions for our clients. This marks an evolution in our firm's story, but the essence of our mission — to be your trusted partner in financial success — remains at the heart of all we do.
We are deeply committed to the communities and clients we serve. With a revitalized team, armed with experience, dedication, and a fresh perspective, we are ready to face the future. We look forward to collaborating with you, helping you overcome your business challenges and championing your success in the years to come.